Price

RM9,990.00

Brand
Yamaha
Size (L x W x H)
45 cm x 23.9 cm x 55.2 cm
Availability
In Stock
Quantity
Description
Highlight
The portable DM3 Standard compact digital mixing console features versatile capabilities that make it perfect for a wide range of applications. The DM3 Standard offers superb sound quality, fast and easy setup and operation, and professional-level features.
8 + 1 fader configuration
9-inch multi-touch screen
Input mixing channels: 16 mono + 1 stereo + 2 FX return
Busses: 1 Stereo, 6 Mix, 2 FX, 2 Matrix (Supports Input to Matrix)
Local I/O: 16 Mic/Line (12 XLR + 4 XLR/TRS Phones Combo) inputs, and 8 (XLR) outputs
USB: 18 inputs, and 18 outputs
18 Effects, and GEQ on Mix 1-6 and Stereo channels
Sampling rate: 48kHz/96kHz
Dimensions (W x H x D): 320 mm × 140 mm × 455 mm
Net weight: 6.5 kg
Do More
The word "compact" is often associated with limitations, and in the sound reinforcement world, often implies compromises in functionality, connectivity, or sound quality, and sometimes all three. Until now choosing a compact console has almost invariably been a matter of what you're willing to sacrifice to get the capabilities you need in the space you have. The new DM3 series of mixing consoles shatters this stereotype, offering superb sound quality, fast and easy setup and operation, and professional-level features for live sound, streaming, and live or home recording and music production—a combination unmatched in any other mixing console this size. In an ever-changing world that constantly presents new challenges as well as opportunities, DM3 mixing consoles give you the power and flexibility to do more with than you ever imagined with a compact digital console.
Raising the bar for compact digital mixers
In 1987 Yamaha released the first ever digital mixer, the DMP7, ushering in a new era of consoles that boasted greater functionality in a more compact design than their analog counterparts. Decades later the DM3 Series is setting a new standard for compact console performance, featuring versatile capabilities and extreme portability that make it an invaluable tool for a wide range of applications and environments.
The DM3 Series comprises two models, the DM3 Standard and the DM3—the first compact console to be fully compatible with Dante technology, allowing for faster and easier setup with multiple devices. Both consoles feature a multi-language user interface that can be configured to make operation simple and trouble-free for users with different backgrounds and varying skill levels.
Equally at home in a live performance venue or your home studio, it's easy to imagine taking a DM3 Series console to a gig, recording and streaming the audio, and then taking it home for editing as part of your DAW setup. Alternatively, you could use it as a main mixer for a small performance one day, and as a sub-mixer for live streaming the next—the possibilities are endless.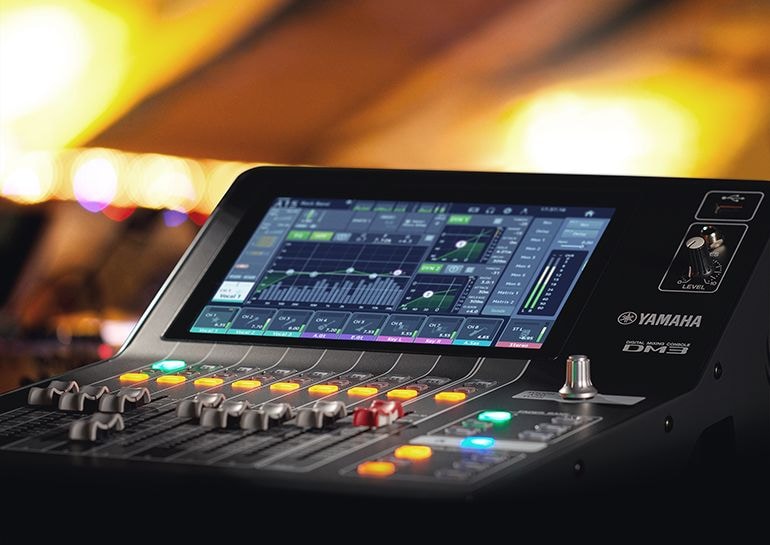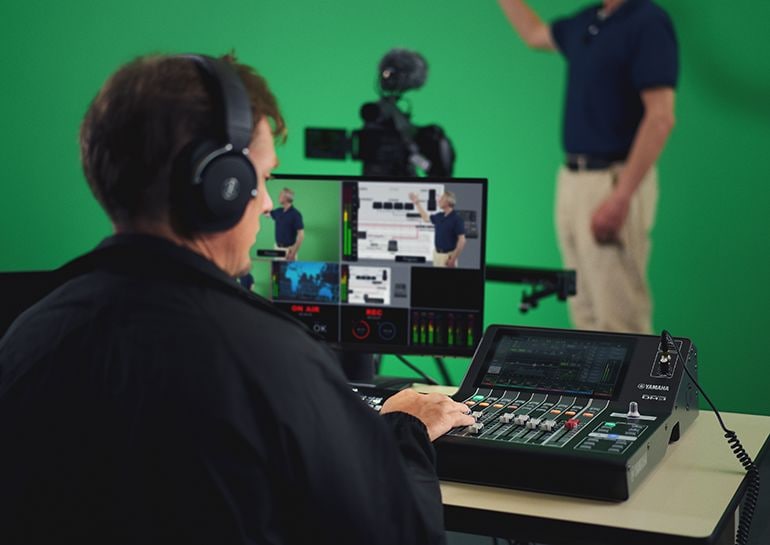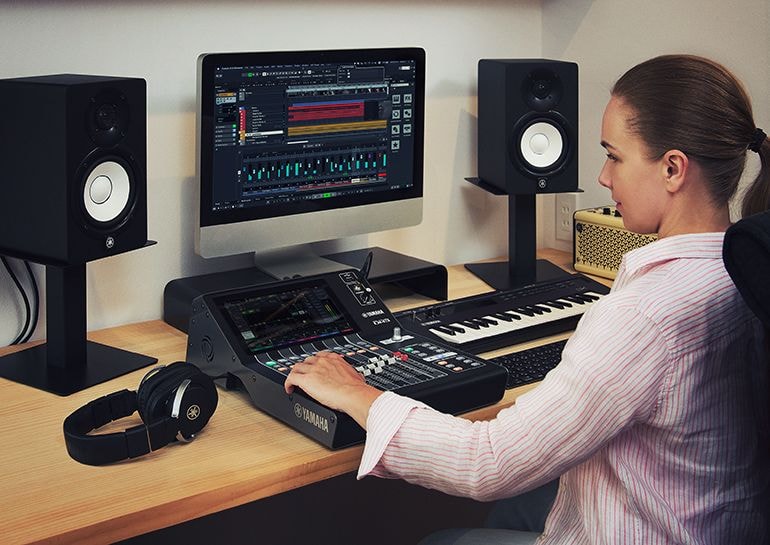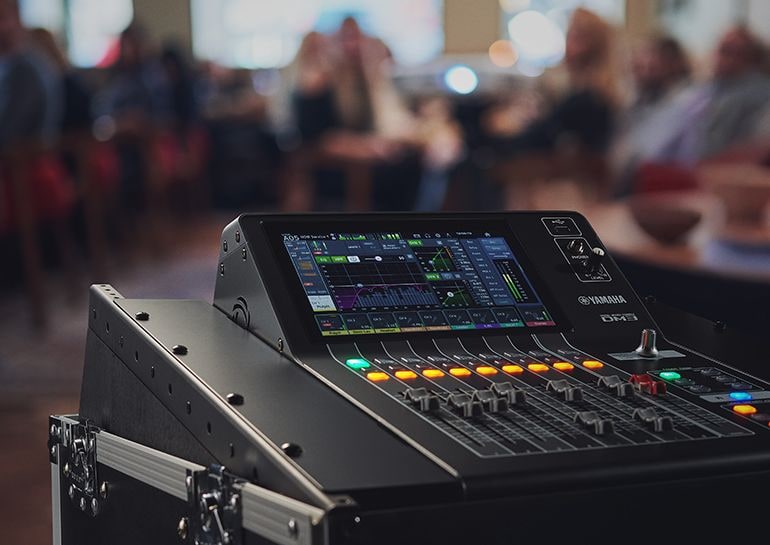 ---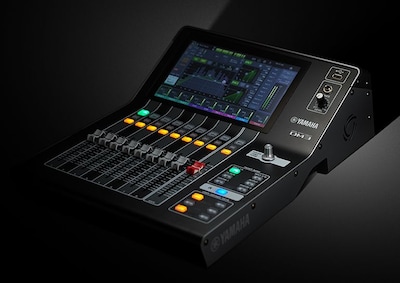 A legacy of sonic purity
The ideal starting point for any audio engineering endeavor is transparent, uncolored sound. All Yamaha mixers are built on that philosophy, with the goal of allowing engineers to capture the on-stage sound accurately, without coloration, and then add creative touches as required.
Capable of sampling rates as high as 96 kHz despite its compact size the DM3 Series continues this legacy of sonic purity, offering you the perfect starting point for mixing, recording, live streaming, or even installed applications.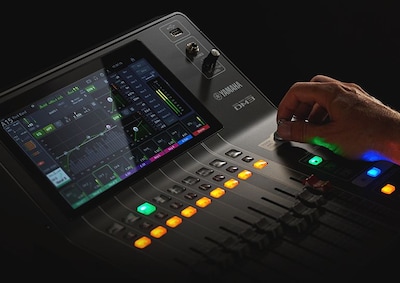 Simple. Intuitive. Powerful.
Perhaps the most significant advantage of a digital console is the ease of operation and accessibility of powerful functions and features that would otherwise require a higher level of user experience as well as more outboard gear to actualize in an analog setup. The DM3 Series exemplifies a "less is more" design philosophy, utilizing a 9" touchscreen and a single Touch & Turn knob for managing most of the console's operations, resulting in a user experience reminiscent of a smartphone.